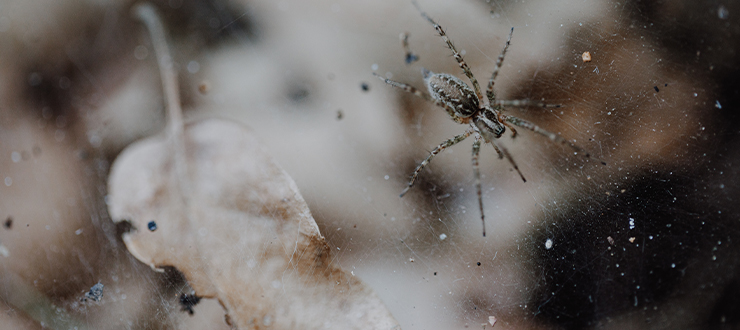 January 14, 2021
Inside your home is the coziest place to be during winter. It's warm, dry and safe. Unfortunately, pesky insects think so too. Cold, outdoor temperatures force bugs to find a warm place to survive, but Ragan & Massey's indoor/outdoor insecticides can prevent them from making your home their safe haven.
Control the Worst Pests
Compare-N-Save Indoor/Outdoor Insecticide, Farm General Indoor/Outdoor Insect Concentrate and Farmworks Indoor/Outdoor Insect Concentrate all control the pests you want out of your home including, ants, cockroaches, crickets, fleas, flies, mites, scorpions spiders and ticks. These products are made with 7.9% bifenthrin and can be used indoors, even in kitchens.
How to Spray Safely Indoors
Ragan & Massey's Indoor/Outdoor insecticides are ideal to use indoors. They offer residual control, so they work long after the spray has dried. Once you've mixed the concentrated insecticide (see the labels for complete mixing instructions) apply the insecticide to areas where bugs are seen or where they might be entering your home. Apply as a crack and crevice, pinstream, spot, coarse, low pressure spray or with a paint brush. Never apply an insecticide indoors with a broadcast sprayer. 
Before spraying, close and shake sprayer to insure proper mixing. Prepare only the amount of solution needed for the application. If pest pressure is high, the area may need to be retreated to ensure and/or maintain control. Reapply only if there are signs of renewed insect activity, and do not reapply more than once a week (seven days).
For Kitchen or Food Areas: Cover all food processing surfaces (counters, tables, sinks, etc.) and remove exposed food, utensils or other food prep equipment. Apply the mix behind and under refrigerators, cabinets, sinks, stoves and under shelves or drawers.
For Doorways and Windows: Apply the insecticide to all doorways and windowsills. Pay close attention to any cracks or crevices. You can also apply the product to your baseboards.
For Attics and Basements: Apply in places pests like to hide. Spray or bush on to corners, storage areas, closets, around water pipes and eaves. 
Targeting Specific Pests
For Cockroaches, Crickets, Firebrats, Scorpions, Silverfish, Spiders and Ticks: Apply as a coarse, low-pressure spray to areas where these pests hide.
For Ants: Apply to trails, around doors and windows and other places where ants may be found.
For Boxelder Bugs, Centipedes, Earwigs, Beetles, Millipedes, Pillbugs and Sowbugs: Apply around doors and windows and other places where these pests may be found or where they may enter premises. Also, spray baseboards and storage areas.
Always wear a long-sleeved shirt, long pants, socks, shoes and chemical-resistant gloves when applying these products. Following the label's complete directions will not only ensure your safety, but an effective application that helps keep your home pest-free for months. Go to our Where to Buy page to find these indoor/outdoor insecticide products.