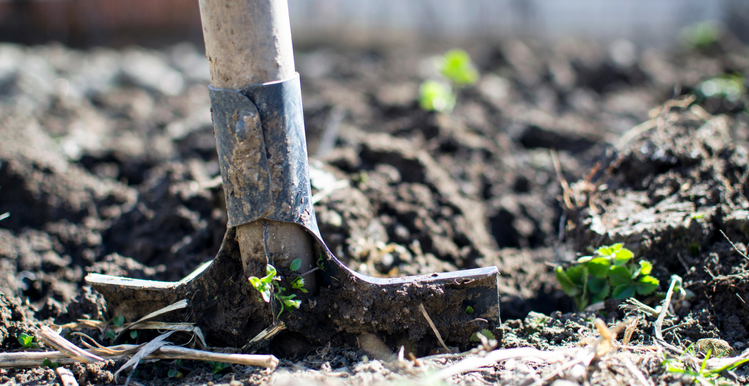 May 30, 2017
Every gardener will tell you that, when it comes to growing and maintaining your yard and garden, the gardening tools you use are just as important as the seeds, shrubs, and trees you plant. While you could fill your garage or shed with a variety of implements, these five basic garden tools help everyone's thumbs go a little greener.
Tough Love Gloves
Great gardeners always have a little dirt under their fingernails, but they also know the importance of strong gardening gloves to save them from blisters, callouses, thorns and scratches. The best ones slip on easily but are snug enough for gripping weeds, pruners, and seeds. Always buy more than one pair; they are rarely where you think you've left them.
Short-Handled Shovel
The short-handled shovel doubles as a kid-friendly digger as well as a great sidekick for edging and finishing holes for shrubs and small trees. Lightweight and strong, these two-foot long shovels are a cost-effective tool that takes up very little space in your garden shed, although you may find you use it often enough that you'll rarely put it away.
Wheelbarrow
No matter how big your yard or garden, a wheelbarrow makes everything easier. From hauling seedlings to tools to the fruits of your labor, wheelbarrows reduce the number of trips, the chances for injury, and the time it takes to get things done. Try to get the best wheelbarrow you can afford and avoid plastic if you can; metal wheelbarrows with pneumatic tires will last more than a lifetime if properly cared for.
Garden Sprayer
Even if you plan on planting an organic garden, you'll find plenty of uses for a garden sprayer to control insects and weeds. Since most spray tank cleaners are made for industrial applications, it's best to dedicate each garden spray to a specific pesticide, herbicide, fungicide, or fertilizer. Most gardens can benefit from a fair amount of weed and pest control, particularly in lawn areas.
Garden Rakes
Arguably one of the most versatile tools in the garden, garden rakes have a role all season long, whether they are sweeping up leaves, smoothing mulch, or helping collect large piles of weeds. Comfort is important with a rake and, while you may be silly giving it a test run in the store, it's well worth finding a rake that fits your size, grip, and weight limits; your back and hands will thank you!
What else would you add to this list?
Learn how other Ragan & Massey products can help with insects or your other gardening needs.