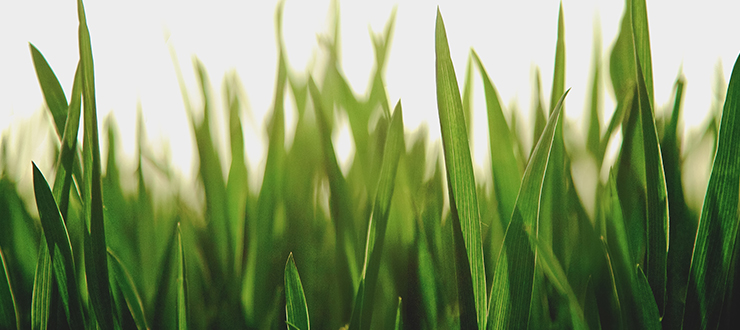 May 29, 2020
A great-looking lawn is a showpiece for any neighborhood and having one with thick, lush, green, weed-free grass is the goal of every homeowner. To get there, you need to make sure to have these three products on hand at all times. 
Beautiful lawns are weed-free lawns. Compare-N-Save Weed Killer for Lawns controls more than 200 common weeds – buckhorn plantain, chicory, dandelion, dogfennel, hickweed and lambsquarter, creeping Jenny, ground ivy and ragweed – but doesn't harm the grass. It contains dimethylamine salt of 2,4-D acid which only targets weeds, leaving your grass untouched. 
Compare-N-Save Weed Killer for Lawns works on both cool and warm season grasses, including Bahia, common, Bermuda, bluegrass, centipede, fescue, ryegrass, St. Augustine and zoysia. Although it is rainfast in an hour, it is most effective if applied when no rain is forecasted for at least 24 hours. Also, refrain from mowing for at least two days after application. Since this product kills everything BUT grass, do not use it in flower or vegetable beds or near ornamental plantings. Use it twice a year to keep your lawn weed-free.  
Lawns need to be kept neat to look their best. RM18 controls weeds and grass that creeps into driveway cracks and flower beds. It also kills weeds and grasses quickly, without damaging the existing soil. That's because RM18 enters the plant through the foliage and then travels down to the root, becoming inactive once it touches the bare soil. What's more, RM18 is the perfect product for clearing an area quickly for replant. Simply spray, wait for the vegetation to wilt an die, and the area is ready for new plants in about three days. RM18 is a combination of two herbicides, glyphosate and dibromide, that kills on contact and is rain resistant in 30 minutes. It can also be applied to trees, shrubs, foliage plants, nonbearing fruit and nut trees and flowers. 
Weeds aren't the only problems for lawns, insects like armyworms and chinch bugs look at your grass like it is a smorgasbord. Luckily, this concentrated product takes care of these pests, plus every other insect in and around your home. Use it to drench fire ant mounds, spray wasp nests, kill scorpions and ticks and keep biting mosquitos at bay. Apply it to your lawn, around the outside of the house and ornamental garden areas. It may also be directly applied to trees, shrubs, foliage plants, nonbearing fruit and nut trees and flowers.  
And, once you control insects outside, use Compare-N-Save Indoor/Outdoor Insecticide indoors in kitchens, around entryways, along baseboards and more.  
Make your lawn look the best on your block. Head to our Where to Buy page to find each of these products either in store or online.