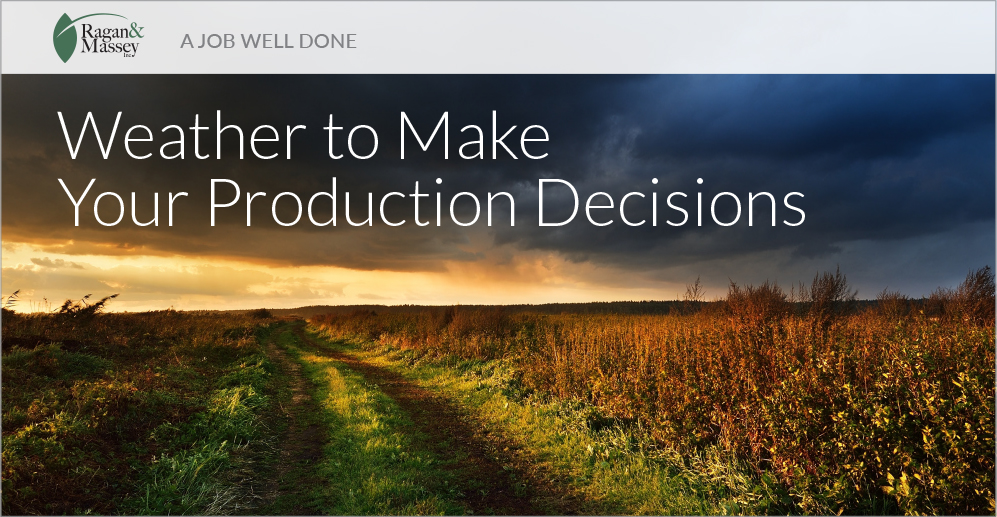 October 27, 2016
Welcome to the first installment of A Job Well Done, by Ragan & Massey. This series of deep-dive advice articles, personally written by Ragan & Massey experts, will address everything you need to know to get better production out of your property. Topics will range from dealing with the weather to best practices when establishing a pasture and everything in between.
Every entry in the A Job Well Done library is made to be downloaded, printed and shared. So feel free to pass along the link to this article, and tell everyone that Ragan & Massey is where you go to get the job done right.
In the first installment, "Weather to Make Your Production Decisions," we'll discuss how the weather has a direct impact on your success, and offer our thoughts on how you can minimize its negative impact.
Download "A Job Well Done," here!
Download!