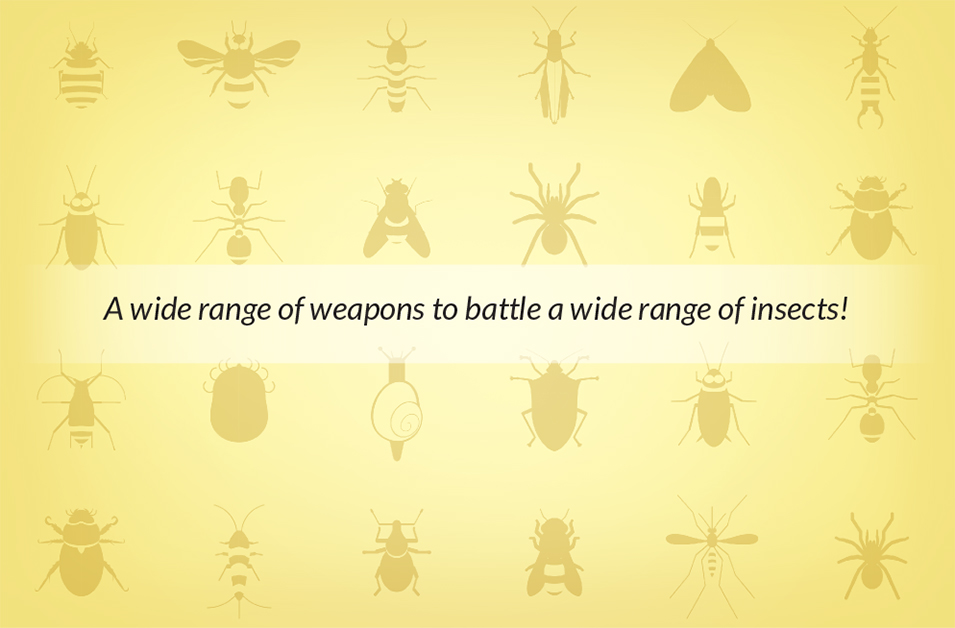 May 24, 2016
Every environment is actually a number of environments. Where there's an inside, there's an outside. Where there's a lawn, there are probably trees or shrubs. Where there are ants, well, there might be fire ants.
No insecticide is perfectly suited for all environments and pests, which is why Ragan & Massey offers Compare-N-Save®, a comprehensive array of insect-control tools for nearly every scenario.
"Whether you're a homeowner in the suburbs or a rancher with a thousand acres, controlling insects on your property can be a big job," says Mike Massey, Ragan & Massey president. "We make it a point to offer products that make it easier to get the job done right, and our insect control line is no exception."
From lawns and landscaping to barns and sheds, we have you covered with a wide range of products.
With one simple step, you can keep your grass looking healthy and growing strong, protected against a wide range of pests that would like nothing more than to ruin the look and health of your lawn. Use as a broadcast treatment to treat your whole lawn or a mound treatment for six-month residual activity for the control of foraging fire ants. The 11-pound bag will treat up to 9,500 sq. ft.
SYSTEMIC TREE & SHRUB INSECT DRENCH
You work hard to keep your trees and shrubs healthy and strong, but harmful insects like adelgids, aphids, emerald ash borers and Japanese beetles have other ideas. Luckily, this powerful insect-control solution gives your plants the long-lasting protection they need. All it takes is one easy application of Systemic Tree & Shrub Insect Drench with 1.47 percent imidacloprid to protect plants for 12 months. The insecticide is absorbed through the roots, so protection won't wash off due to rain or regular watering.
Fire ants can present a pesky and painful problem around your home. Protect yourself and your family with Compare-N-Save Fire Ant Killer granules. Easy to use and applied at the mound, Fire Ant Killer granules stop ant mounds from progressing, and it also prevents re-establishment.
Whether indoors or out, inside the home or in and around the barn, harmful insects and mites are unwelcome on your property. With this unique offering, you can keep your interiorscapes, ornamentals and lawns protected from a wide range of pests, including ants, aphids, mites, cockroaches, fleas, wasps and dozens more.
Follow Ragan & Massey!
Be sure to follow Ragan & Massey on Facebook for daily updates, and check back here every week for more in-depth expertise, advice and product updates.
RELATED POST
A Weed Treatment for Every Situation