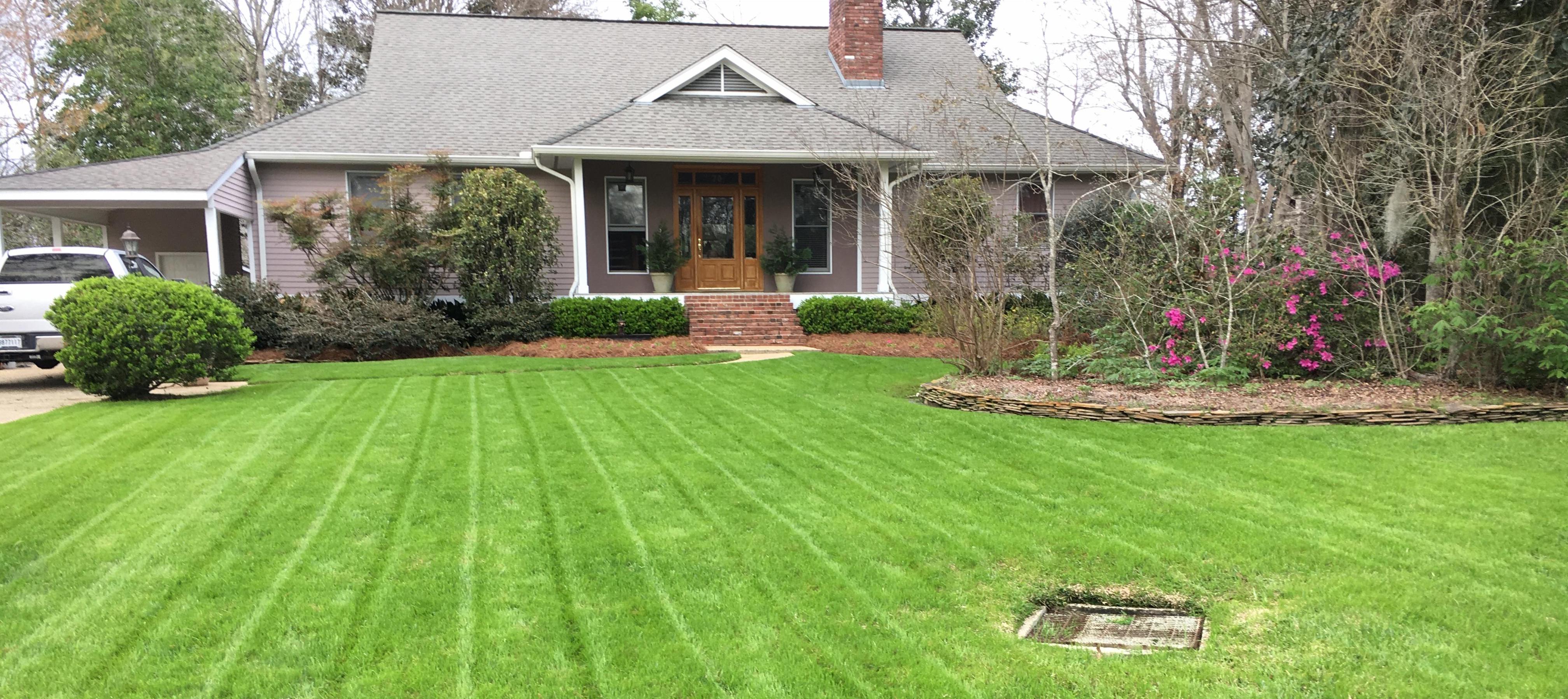 May 15, 2018
The hot, dry weather that engulfs the U.S. every summer can be downright brutal on your lawn; making it look un-kept and just plain haggard. But, you don't have to fight the heat – use Mayberry Grass Seed instead.
Mayberry Grass Seed Stands Up To Summer
Our Mayberry Grass Seed can take the heat, literally. It contains a 99.9% weed-free, proprietary centipede seed blend that is specially designed to stand up to the harshest climates. Centipede grass is known for its excellent heat tolerance and extremely low maintenance requirements. It is a favorite among lawn owners who are interested in having a lush, green lawn with minimal upkeep.
Sowing Your Lawn With Mayberry
Mayberry Grass Seed is the ideal product for spring lawn seeding. It works great no matter if you're starting from scratch with a new lawn, reseeding an existing lawn or just maintaining your existing lawn by overseeding. It's easy to apply as well.
There are five steps to successfully seeding a lawn:
Kill The Vegetation.
If you are seeding a new lawn, you'll need to remove the vegetation that is currently there. Don't skip this step. The existing plant roots may be deep and tilling alone can't completely remove them; you don't want your new, beautiful patch of lawn full of weeds before you can even enjoy it. Use a herbicide to kill the old vegetation. Our Farmworks grass and weed killer is perfect for the job. It provides superior control and kills more than 150 varieties of invasive weeds and brush in one to two weeks.
Till The Soil.
Tilling is typically seen as the best solution to prepare your soil for seeding. It helps break down any remaining weed roots and any insect homes that are lurking in your soil. Tilling and chopping up old plants allows essential organic matter to be put back into the soil, helping it retain moisture.
Rake & Seed.
Once you've tilled the soil, take a hand rake and smooth it out in preparation for seeding. You don't have to make the ground as smooth as glass, but make sure no big clumps remain – you don't want your new lawn marred by moguls. Once the ground is raked, sow the seed. For new seeding, use one pound of seed per 250 to 400 square feet. Use the back of a rake to cover the seed with a quarter-inch of soil. For overseeding, apply one to three pounds of seed per 1,000 square feet.
Fertilize. Fertilize.
Just as we need food to grow and function, so does your lawn. Use a broadcast or rotary spreader to efficiently spread a high-nitrogen fertilizer across your lawn. Feed around the perimeter of the area first, then move in a back-and-forth pattern to finish the area.
Give Your New Seed A Drink
Water is essential to make sure your new Mayberry seed germinates. Apply one inch of water to the freshly-sown area every three to five days for the first two weeks. This amount is key; use a rain gauge or a cup with a ruler to measure how much water has been applied.
Don't sweat, Ragan & Massey has the products you need to keep your lawn lush and green all the hot summer long.