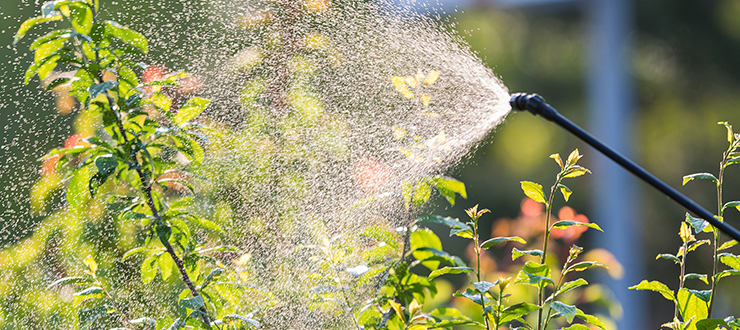 July 23, 2019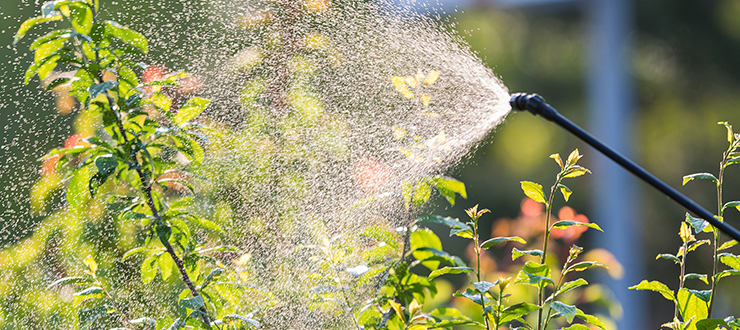 After a long winter, it feels awesome to bask in the summer sun until that first bite from a mosquito or sting from a wasp occurs. Not only are insects irritating, but they carry diseases and can destroy your lawn, garden and flower beds.  
Compare-N-Save Indoor/Outdoor Insecticide protects both the inside and outside of your home. It works around the outside the house, in your lawn, ornamental garden and play areas. Plus, Compare-N-Save Indoor/Outdoor Insecticide offers residual control which means it keeps working long after the spray has dried. 
For it to be most effective, Compare-N-Save Indoor/Outdoor Insecticide should always be used according to the package directions. Precautions should be taken including wearing protective gear like long-sleeved shirts long pants, socks, shoes and chemical-resistant gloves. It mixes readily with water and can be applied as a crack-and-crevice spray, pinstream, spot, low-pressure spray or with a paintbrush. 
For Outdoor Use: 
First, check the label for the correct mixing amount for the insects you're targeting. This product can also be applied to trees, shrubs, foliage plants, nonbearing fruit and nut trees and flowers. 
For cockroaches, crickets, firebrats, scorpions, silverfish, spiders and ticks, apply as a coarse, low-pressure spray to areas where these pests hide.

 

For bees and wasps, apply to nests late in the evening when insects are at rest. Thoroughly spray nest as well as its entrance and surrounding areas where insects alight.

 

For mosquitos, apply at a dilution rate of .33 fluid ounces per gallon of water on your lawn, landscapes and buildings. One gallon of the mixture will treat 1,000 square feet. 

 

For boxelder bugs, centipedes, earwigs, beetles, millipedes, 

pillbugs

 and 

sowbugs

, apply around doors and windows and other places where these pests may be found or where they may enter premises. 

 

For ants and fire ants,

 use the dilution rate of one ounce of product per gallon of water and drench the mound with one to two gallons of the mixture

, sprinkling until wet. Treat the area surrounding the mound out at least four feet. For best results, spray when temperatures are between 65 to 80 degrees.

 
For Indoor Use:
Before using inside, cover all food processing surfaces and utensils or thoroughly wash before use. Exposed food should be covered or removed. 
Apply as a crack and crevice, pinstream, spot, coarse, low-pressure spray (25 psi or less) or with a paint brush. Do not use as a space spray or as a broadcast application to interior surfaces of homes. Apply to areas where pests hide, paying special attention to cracks and crevices. Apply to baseboards, corners, storage areas, closets, around water pipes, doors and windows, in attics and eaves, behind and under refrigerators, cabinets, sinks, furnaces, stoves, under shelves, drawers and similar areas. 
Thoroughly read the label before applying this product, follow the directions and say goodbye to pesky insects both outside and inside your home. Find out where to buy Compare-N-Save Indoor/Outdoor Insecticide here.