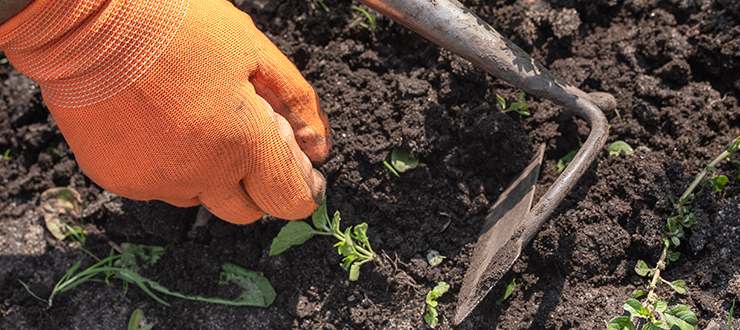 March 18, 2020
Caring for your lawn, pasture and garden requires the extra muscle that herbicides and insecticides supply. Because these are strong products, we always recommend reading the label the first and even then our customers can have questions about the best way to apply our products and which tough weeds they're capable of killing. 
How do I 
eliminate poison ivy under trees or completely covering a pasture? 
We recommend spot spraying with Compare N' Save Grass and Weed Killer as it will kill poison ivy and poison oak in your pasture. This product will kill whatever foliage it comes in contact with, but become inert once it touches the soil. 
How do I get rid of honeysuckle? 
Honeysuckle is a chosen landscaping plant in some areas but in others, it can quickly take over an area. We recommend using RM43 will kill honeysuckle but warn that it is a complete vegetation control and will kill the surrounding plants. If you need something that packs less of a punch, we suggest our Compare-N-Save Quick Acting Weed and Grass Killer. Read the complete label here.  
What do I do to get rid of bamboo?
Bamboo is one of those plants that quickly spreads due to its expansive root system. To control it, cut the bamboo down close to the soil surface and immediately spray the cut plants with a 50 to 100% solution of our Compare-N-Save Concentrate Grass & Weed Killer. Make sure the entire freshly-cut stump is quickly covered in the product as delays in the application may result in reduced performance. For best results, we suggest applying the product during periods of active growth and full leaf expansion. For steps to applying correctly, refer to the entire label.  
I need to get rid of fire ants. Which product is best?
Fire ants can take a bite out of the fun of being outdoors. Luckily, we have a product for fire ants that eliminates the problem. Compare-N-Save Fire Ant Killer eliminates these pesky insects that the source, the mound. For more information and application instructions, read the complete label here. You can also refer to one of our blog posts for more information on fire ant control.  
Do
 you have a product that kills G
oathead? 
Although not specified on the label, RM18 could kill Goathead, a mat-forming, fast-growing broadleaf plant. Goathead's seeds germinate quickly and can lie dormant in the soil for years so an application of RM43 might be necessary to ensure seeds won't re-germinate in the soil. Because Goathead produces sharp burrs that can cause injury, we also recommend our product Compare-N-Save Crabgrass and Sandbur Preventer.  
All of these products can be found by going through our Where to Buy page on our website. This page tells you where to buy the products locally and also provides options for buying them online.