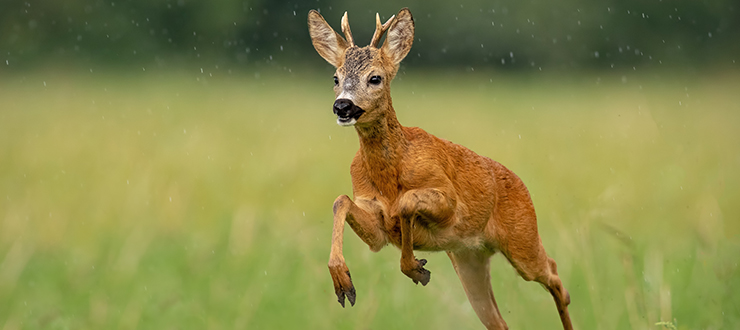 December 19, 2019
It's finally the off-season and you've waited a long time to put up the tractor keys in favor of a shotgun or bow. But before you settle in your tree stand, you may want to consider planting one more acre. A nutritious, palatable food plot attracts deer, turkeys and other game, while helping to maintain healthy populations, but also benefits the rest of your property. 
A Feast of Green
Deer eat roughly nine to 12 pounds of green foliage per day; that is a lot of vegetation. And it's not just buffalo, but deer love to roam; deer graze on the move, never staying in one place too long. A food plot, full of natural and sourced plants, provides attractive dining options that keep them coming back. When deer are grazing on your freshly-planted food plot, they're not damaging the surrounding trees and plants. 
Consistent Meals
A food plot that provides year-round nutrition can convince deer to focus on it, even if it's out of their comfort zone. Deer are instinctively drawn to their adult home ranges, but a solid nutrition choice can expand their home turf, keeping them in-range and in your sights. 
Improve Soil
A food plot helps improve soil conditions, fights erosion and helps prevent pre-season weeds from sprouting. For example, our PlotSpike Clover Blend not only is tender and palatable, and provides high levels of protein and carbohydrates that deer populations love but clover plays host for nitrogen-fixing bacteria, which help maintain critical nitrogen levels in the soil. A thick blanket of grazing greens will push out any pesky weeds, while its root systems hold the soil in place, even during winter snow and rains.  
Plenty of Forage Solutions
We understand every plot of land is as different as the game you're trying to attract. That's why Ragan & Massey offers several different blends of our high-quality PlotSpike forage seed. 
All of these blends can be found on our website. Go here to find a retail location near you or buy it online.