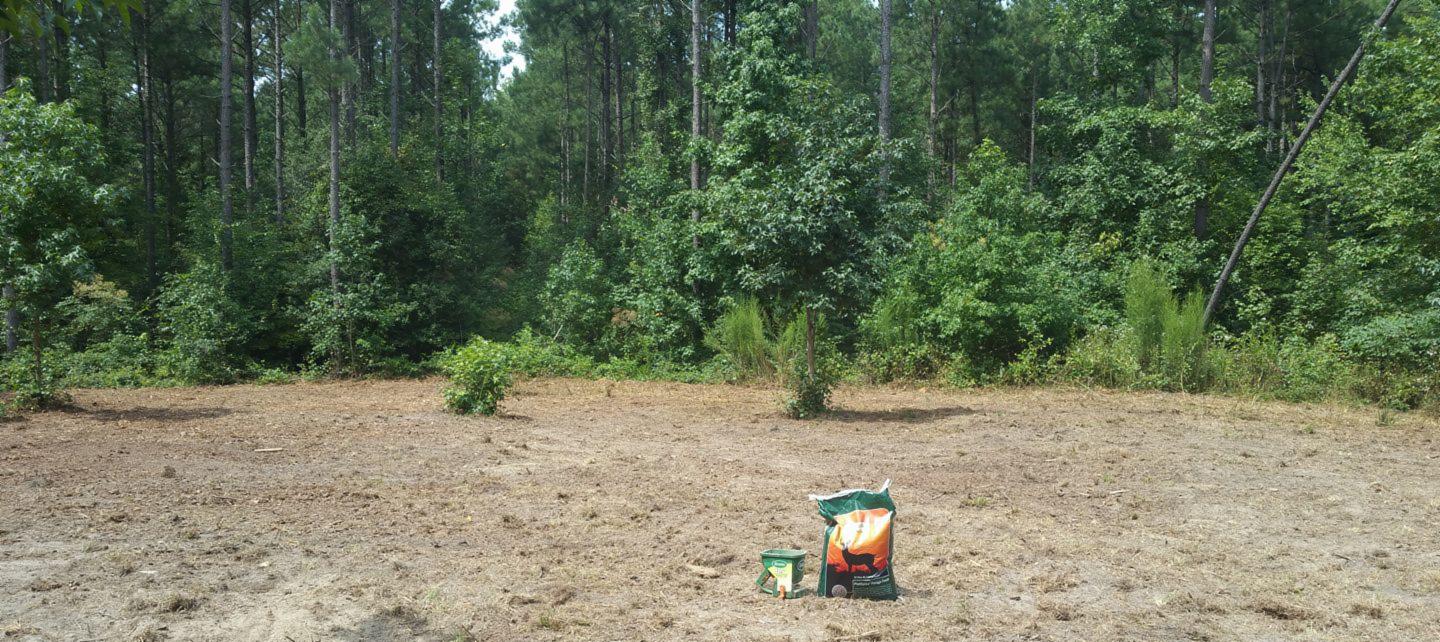 September 5, 2018
Just like a great menu has a lot of options, so does PlotSpike. Our brand of food plot seed for deer season, which we source, pack and produce ourselves, is nothing like a bad wedding offering of meat or fish. As a member of the Louisiana Seed Association, we're proud to offer several varieties developed for every type of food plot.
Here's our seed menu for deer season:
Containing a delicious mix of Poa Trivialis, hard fescue, Winfred forage turnip, Ladino clover and plantain, PlotSpike Shade Blend is perfect for those plots located in deep shade. It requires only four hours of sunlight a day to survive and can be planted with minimum tillage. Plant it along field roads or in small clearings and you'll be rewarded with a lush food plot.
Our exclusive Forage Oats are paired with smaller grains, premium forage rape, clover and Austrian winter peas to provide a literal feast for deer. Free of fillers or chemicals, PlotSpike Forage Feast germinates quickly and offers excellent performance in a wide range of soil conditions. Sprinkle on a little high-nitrogen fertilizer and Forage Feast will produce even more.
A tantalizing mix of perennial and annual wheat, rye, PlotSpike Forage Oats, winter peas, clover, brassica, chicory and plantain, PlotSpike Forage Complete provides nutritious forage for up to 12 months. Plant it in a well-prepared seedbed no deeper than a ½ inch. Add moisture for proper germination, then finish off with lime and fertilize according to soil test results.
Our exclusive, tasty oats are perfect for early-season plots. PlotSpike Forage Oats is best sown in southern climates, but does offer some cold resistance compared to some other forage varieties. This food plot will be open all winter in the south, but may close early in areas north of Tennessee.
Forage tetraploid ryegrass, fast-growing annual clovers and rape brassica are expertly blended to create a forage seed that requires no tilling before planting. It was designed especially for those spots where heavy equipment can't reach. Just because it's easy to sow, doesn't mean it lacks nutrition. PlotSpike Quick Stand No-Till Blend delivers high levels of protein, carbohydrates and minerals.
Prairie Brome Grass is the centerpiece of this delicious blend. Rounded out with forage rape, clover and chicory, PlotSpike Premium Blend is a smorgasbord of tender, palatable and nutritious deer favorite. Give it enough moisture and it will reseed year-after-year.
Straight from New Zealand, forage-type rape, kale and clover will tantalize the deer in the south just as well as it does in the land of kiwis. Don't take our word for it. PlotSpike New Zealand Blend has been proven on commercial venison farms across New Zealand, and is guaranteed for our customers across the south. It contains more than 250,000 seeds per pound and will reseed given enough moisture.
Critical to any food plot, tender and palatable clover is the star of this blend. It has the high protein and carbohydrates that deer love. Clover is paired with chicory, which allows the blend to survive periods of drought, essential in hot, dry southern summers.
Have you made your decision? No matter which blend you choose you can relax because all of our seeds are 100 percent guaranteed. Buy our PlotSpike seed online or find it in a store near you.