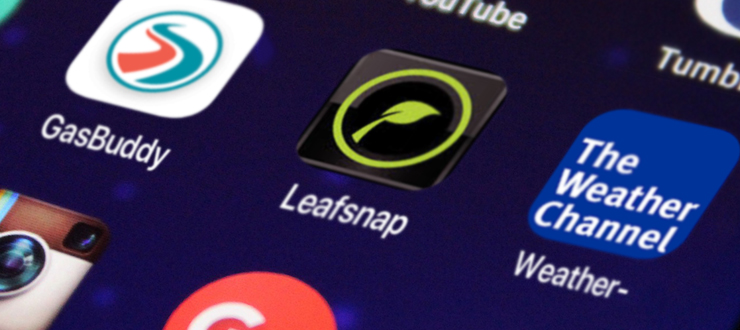 April 16, 2019
It takes a lot of knowledge to grow a lush, green, healthy lawn and beautiful, blooming flowers. For example, gardeners need to know when to plant, reseed, fertilize, mow, apply weed treatments and treat any diseases. Luckily technology has caught up with landscaping with these great apps specifically dedicated to helping both homeowners and professionals keep yards looking their best.
Evernote: The best yard care ideas come from several different places, our blog for one, and this handy app allows you to organize it all. Whether you need a reminder to tune up the lawnmower or want to store a new garden bed design, Evernote is your app. It gives users a single place for notes, ideas, lists and reminders; it even works offline. For professional landscapers, Evernote allows team collaboration in terms of managing projects, deadlines and clients.
Pinterest: The king of all collage apps, Pinterest allows you to both search and organize your garden ideas together. The site offers thousands of ideas to inspire the yard of your dreams.
Garden Compass: This free app identifies a plant, pest or disease from a photo; it's like having a master gardener in your back pocket. You can also input monthly reminders for your garden, like when it's time to plant tomatoes, reseed lettuces, etc.
iScape: This app uses augmented reality to design your outdoor space. You can use it to visualize your project before you grab a shovel or call a landscaper. Simply add a photo of your yard then drag and drop plants, trees and even outdoor furniture. It's even ideal for landscape professionals as its pro version includes a proposal feature and a tool to generate leads.
Perennial Match: Perennial plants are the top choice for gardeners who don't want to replant beds each spring. But, choosing the right ones can be tricky since bloom seasons, sun and height can drastically differ between varieties. This app, which costs $4.99, allows you to create combinations of perennials and see the results either side-by-side or in a table form.
Turfpath: Turfpath allows users to track turfgrass pests, diseases and weeds in your area and connects to others looking for solutions. The app encourages you to share photos of pests or weeds so it can better track problems around the world. It's also free. And, once you've identified what's killing your lawn, we've got the products to solve your problem.
Our Compare-N-Save grass and weed killers, insecticides and herbicides help you get the job done right, without breaking the bank. Buy them in store or online to keep your lawn and landscaping looking its best.