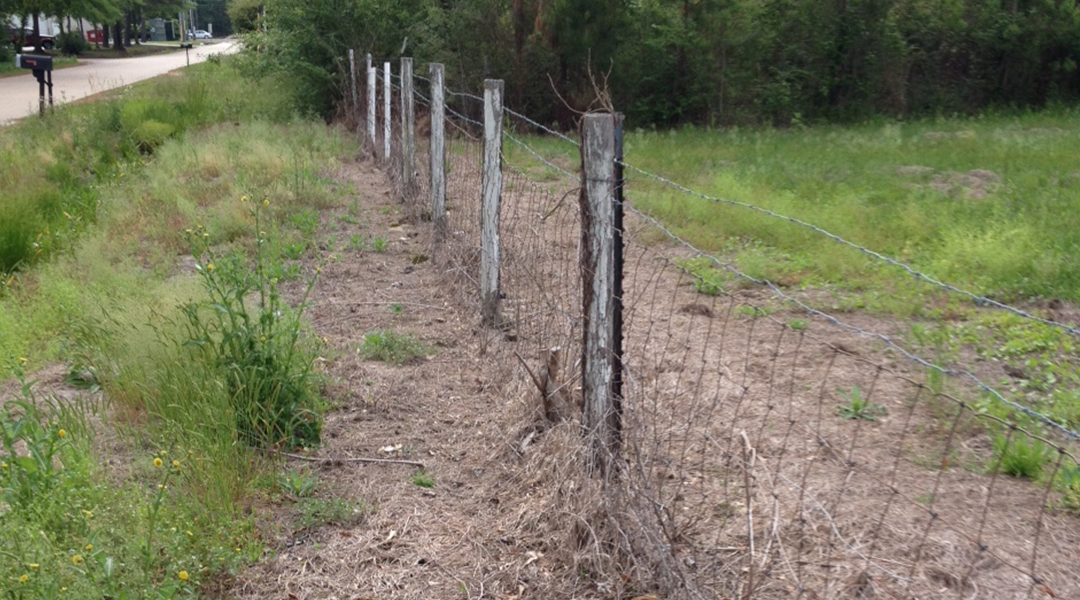 May 14, 2020
Being talked about may not always a great thing, unless you're being talked about in a good way. At Ragan & Massey, we welcome reviews and opinions about our products because we understand just how strong word-of-mouth marketing is; people simply trust their friends and families' advice on products. According to one study, 92% of consumers believe suggestions from friends and family more than they do advertising. That's a powerful way to spread the word about any company and its products. But it really only works well if those products are truly great, like RM43. 
RM43 is made of 43% Glyphosate (the same active ingredient that is in Roundup) and offers total vegetation control on bare ground or for spot control on brush, vines and more than 150 weeds. RM43 is arguably one of our toughest herbicides. It not only controls about everything that grows but it keeps it from coming back in a treated area for up to 12 months. That means it is perfect to use along driveways, fence lines, roadsides, curbs, warehouse areas, sideways, parking areas – basically anywhere you want to keep neat and tidy.  
Here are some of our favorite reviews about RM43.
"

Love RM43. I've never been disappointed in any of your products that I've tried. I have learned that once you try the product you'll never go with another brand. Keep up the good work and don't change a thing.

"

 

James and Shelia H.

"

This stuff is amazing! We have a gravel lane to our farmhouse and it's amazing!! Weeds and grass are no longer an issue! Plus my husband sprays along the outbuildings.

"

 

Tonya W.

"

This will kill any plant you put it on. It is great stuff.

"

 

Michael B.

"

This stuff is awesome, sprayed it and a week later all the vegetation was dead and nothing has returned. That was three months ago. Great stuff.

"

 

Bob B.

 
RM43 is a great product that delivers results. It eliminates hard-to-kill and invasive species like kudzu, honeysuckle, clover, thistle, and poison ivy. Be sure to spray RM43 on a sunny day when temperatures are above 60 degrees and only to areas where no vegetation is desired for up to a year. Apply on a calm day when wind speeds are less than 10 mph. Use a hand-held sprayer or an ATV/tractor-mounted sprayer to apply. RM43 is rainfast in two hours, but wait until the product is completely dry before allowing people, pets, or livestock back in the area. Read the label and follow the directions before using this product.