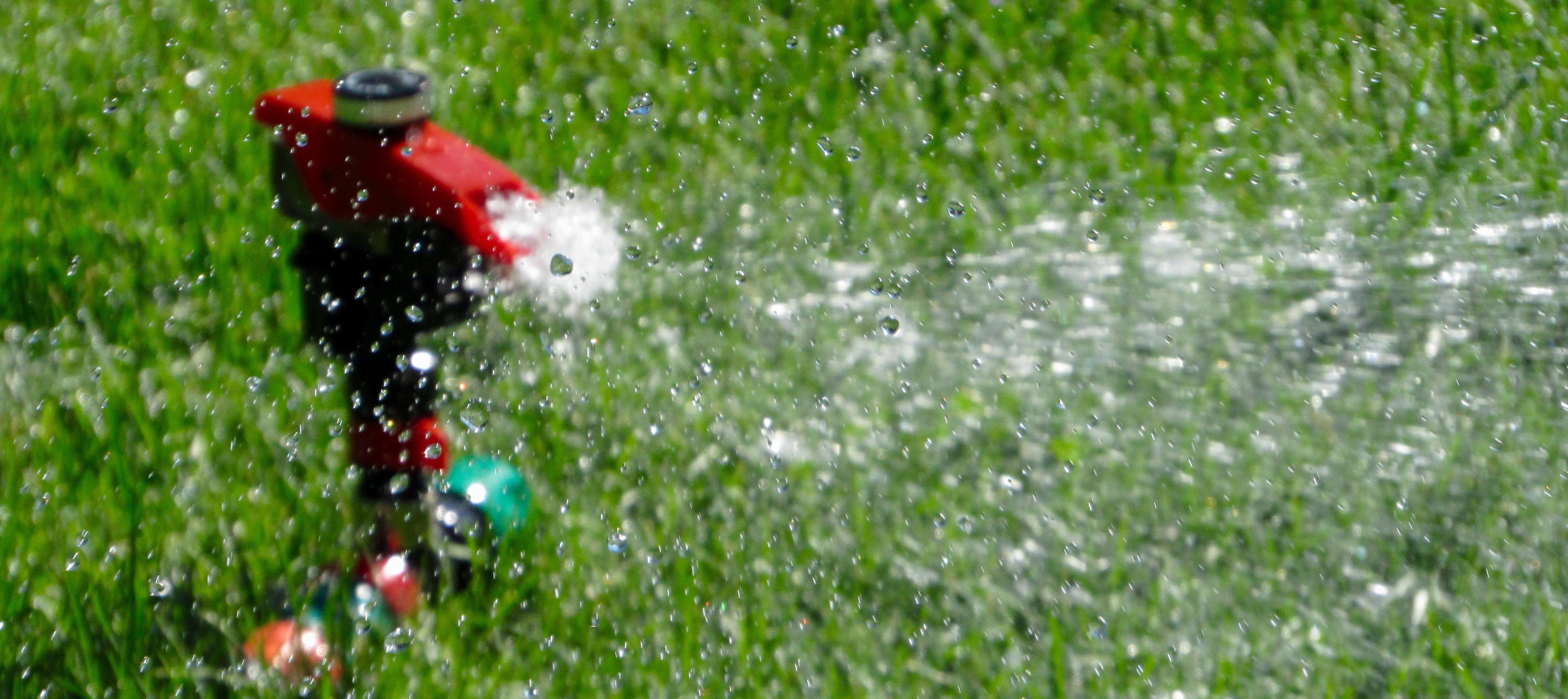 June 7, 2018
Water and gardening go hand-in-hand. Water is necessary to produce lush, green lawns and big, beautiful blooms. When it comes to herbicide and insecticide applications, water can be both friend or foe as some products require water to activate and others need dry conditions to be effective.
Here's a quick guide to help you know when to water, and when not to, for some of our most popular products:
RM18
What is it? RM18 is a herbicide that offers total weed control solution of unwanted brush, broadleaf plants and grass. It RM18 kills the weeds while leaving fertile soil available for the plants because it deactivates after it touches the ground. It controls more than 100 weeds, including kudzu, wild blackberry, crabgrass and dandelions.
Water? No. RM18 should be applied on a warm, sunny, calm day for best results. But, an unexpected rain shower likely won't harm your application. RM18 is rainfast in just 30 minutes and is effective for up to six months.
RM43
What is it? RM43 is our powerhouse herbicide that controls more than 150 weeds, including kudzu, poison ivy and poison oak, for up to a year. It not only kills existing plants but prevents future growth on walkways, roadsides, fence lines and any place you want to keep free from invasive plants.
Water? No. Like RM18, it should be applied on a warm, sunny day when the wind is calm. Watch the forecast when applying as RM18 is rainfast in two hours. Once the spray is dry, there are no entry restrictions to sprayed areas for either pets or people.
Compare-N-Save Lawn Insect Control Granules
What is it? Compare-N-Save Lawn Insect Control Granules is an insecticide that controls several species of pest, including fire ants. It is used as a broadcast treatment to treat your whole lawn or a mound treatment for 6-month residual activity for the control of foraging fire ants.
Water? Yes. Water makes this product more effective. First apply the granules in cool weather (65 to 80 °F) or during early morning or late evening hours. Then water your lawn with 0.1 to 0.5 inches of water immediately after application. You can set out a cup to help measure how much you've watered. To treat fire ant mounds, apply a half-cup of the product to the mound and drench with one to two gallons of water. This ensures the granules get down into the ant tunnels.
Compare-N-Save Crabgrass and Sandbur Preventer
What is it? Compare-N-Save Crabgrass and Sandbur Preventer is a pre-emergence herbicide, so it knocks out annual grasses and broadleaf weeds before they have a chance to grow. It works great around landscape ornamentals, ground covers and perennials, nonbearing fruit and nut trees, nonbearing vineyards and established warm-season turf.
Water? Yes. Crabgrass & Sandbur Preventer won't activate without rainfall or irrigation, but it will remain stable on the soil surface up to 21 days following application. If you apply it and there's no rain in sight, water with a minimum of a half inch of rain or sprinkler system.
All of Ragan & Massey's lawn and farm solutions have detailed instructions on the label. You can also download product labels online. Read and follow the directions carefully and you'll be rewarded with a healthy, beautiful yard.